Call For Papers
Download CFP: PDF  
The 19th IEEE Int'l Conf. on Ubiquitous Intelligence and Computing (UIC 2022) will include a highly selective program of technical papers, accompanied by workshops, demos, panel discussions and keynote speeches. We welcome high quality papers that describe original and unpublished research advancing the state of the art in ubiquitous intelligence and computing.
UIC 2022 topics include but are not limited to the following:
Track 1: Intelligent/Smart Object & Interaction
Track 2: Intelligent/Smart Environment & Application
– AutoID technologies such as RFID/iBeacon
– Intelligent Traffic and Transportation
– Embedded Chips, Sensors, and Actuators
– Intelligent Energy Consumption
– MEMS, NEMS, Micro and Biometric Devices
– Intelligent Environmental Protection
– Printed Electronics and Pasted Circuits
– Smart Healthcare and Active Assisted Living
– Wearable Devices & Embodied interaction
– Smart Education and Learning
– Materials, Textiles, Fabrics, Furniture, etc.
– Pervasive Games and Entertainment
– Embedded Software and Agents
– Smart Public Safety and Security
– Interaction to Smart Objects and Devices
– Virtual Personal Assistants, Cognitive Experts
– Smart Object OS and Programming
 
– Novel Interaction Models for Smart Objects
 
– Self-explanatory Smart Objects
 
Track 3: Intelligent/Smart Systems & Services
Track 4: Personalization and Social Aspects
– Sensor, Ad Hoc, and P2P Networks
– Social Computing and Crowd Computing
– Wearable, Personal and Body Area Systems
– Mobile Crowd Sensing and Sourcing
– Smart Systems Programming Models
– Affect/Emotion/Personality/Mind Computing
– Intelligent Services and Architectures
– Location-Based Social Networks
– Cognitive computing in ubiquitous systems
– Human Mobility Modeling and Mining
– Human Activity Recognition
– Human Centered Computing
– Adaptive, Autonomic & Context-aware Systems
– Context-aware Computing
– Autonomous Cars, Assistive Driving
– Recommendation Systems for Ubiquitous Comp
– Big Data in Ubiquitous Systems
– Human-centric Design & Sensing
– Nature-inspired Intelligent Systems
– Socially Aware and Community-aware Systems
– Knowledge Representation and Reasoning
– Security, Privacy, Safety and Ethical & Legal Issues
– Chatbots, Cyborgs, Embodied Agents
– Smart Object-mediated Behaviour Modelling
Organizers: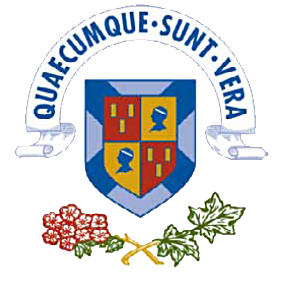 IEEE Ethics Reporting
Copyright SmartWorld-2022. Created and Maintained by SmartWorld-2022 Web Team.